Intelligent traffic sensing put to the test
TraffIRNet research project puts key technology for autonomous driving on the road
Intelligent traffic sensing and vehicle communication for autonomous driving (Vehicle-to-everything, V2X) require dynamic traffic information in real time. This means that data-collection sensors, communication technologies, as well as data fusion and traffic model creation algorithms are paramount. In the TraffIRNet (Traffic Infrared Radar Network) research project, the Fraunhofer Cluster of Excellence Cognitive Internet Technologies CCIT is exploring the potential of the 5G mobile radio standard in collective and scalable traffic sensing using a Multi-access Edge Computing (MEC) network.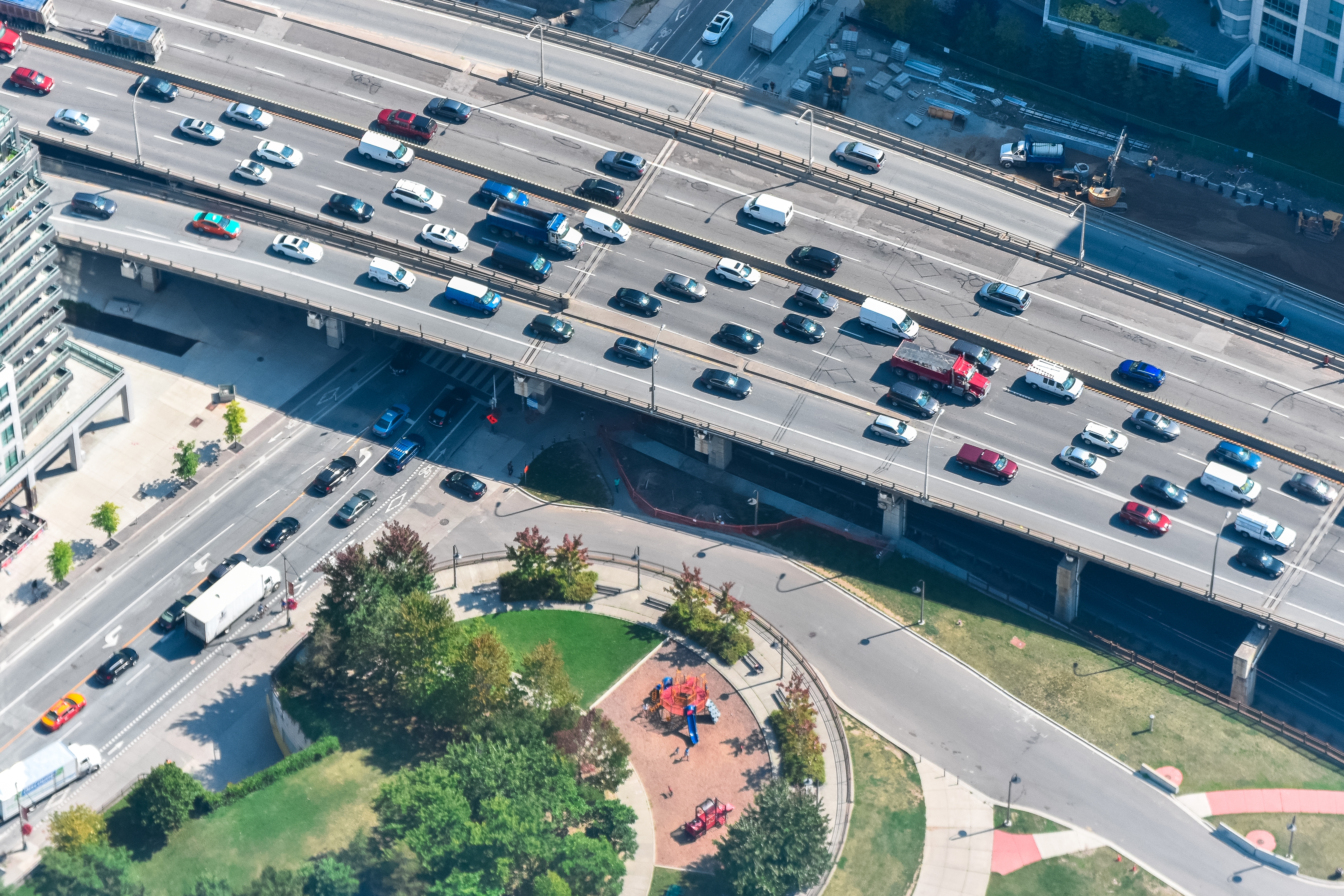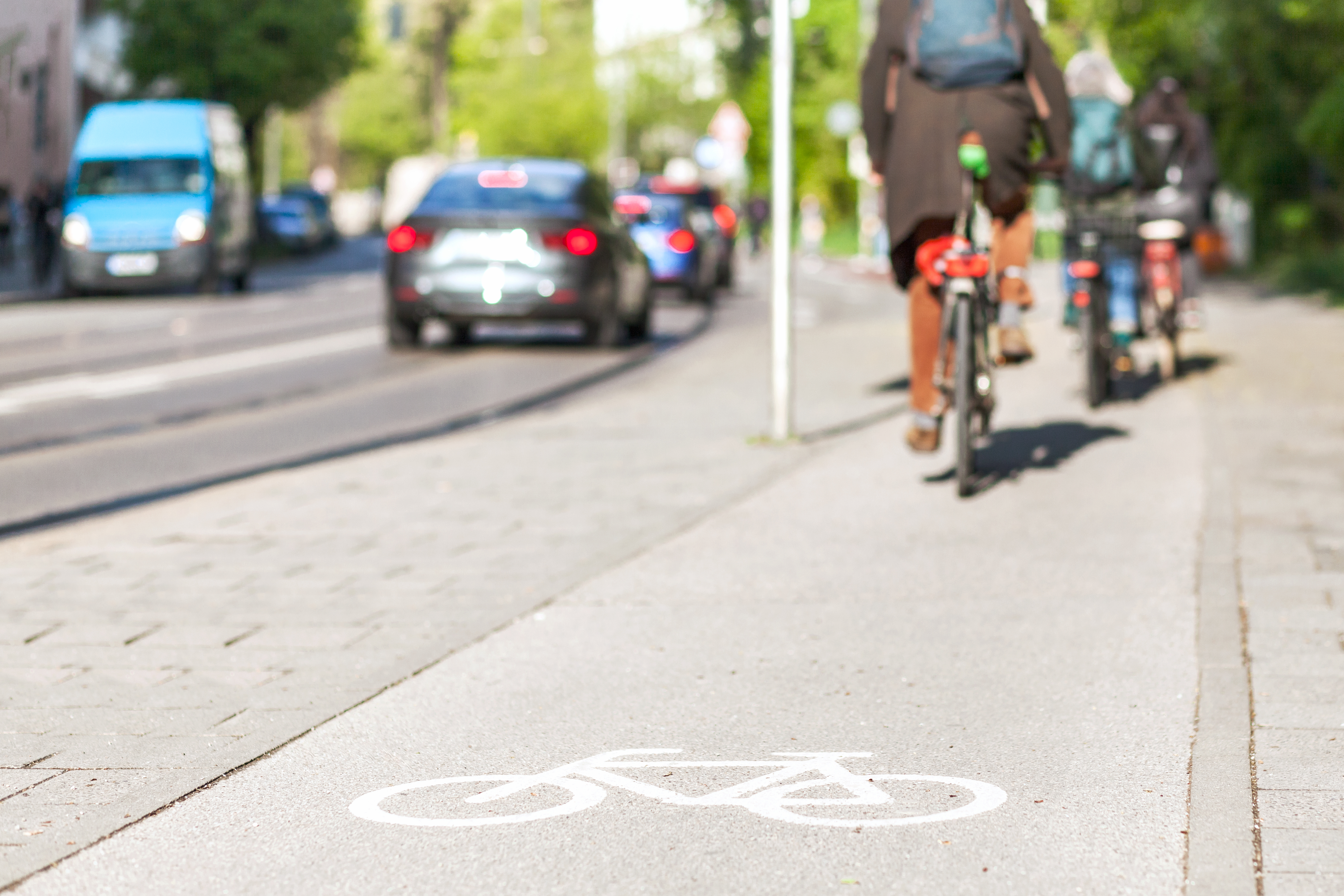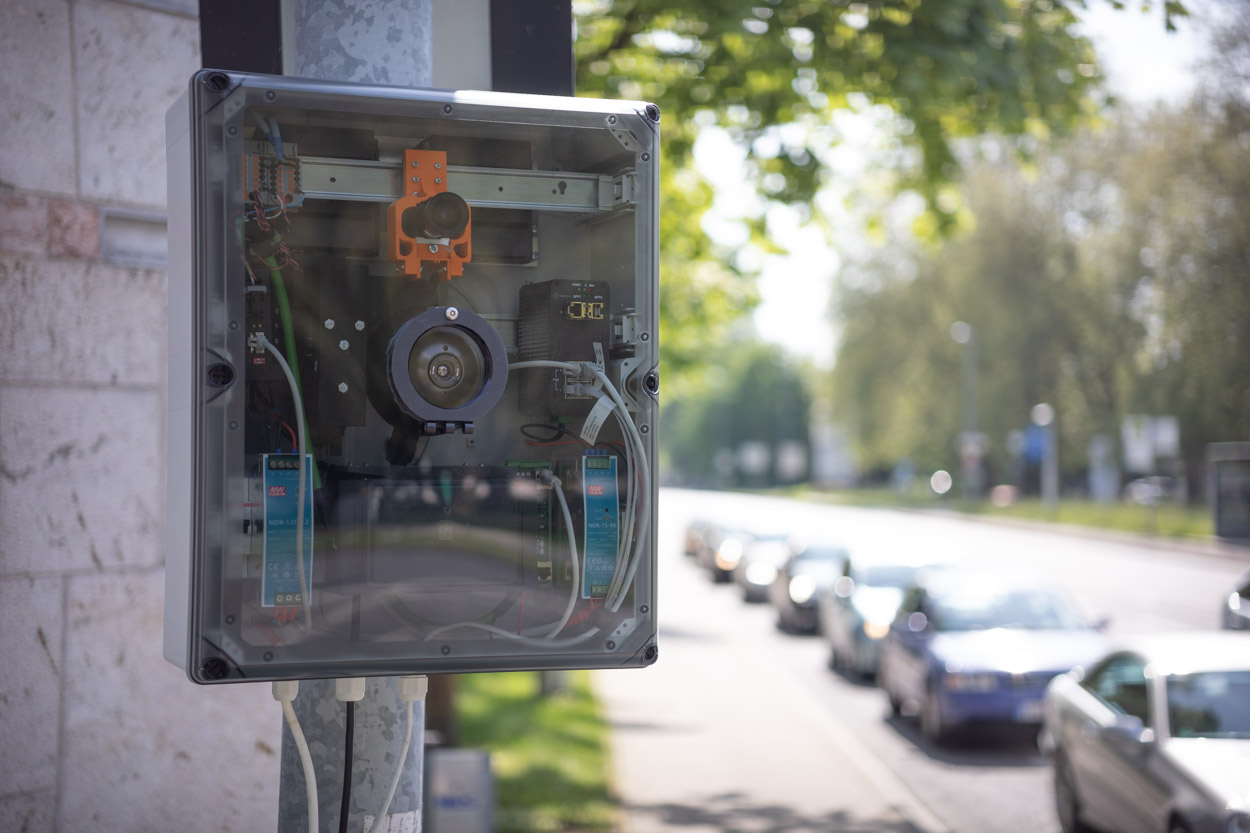 At the 5G Bavaria automotive test bed in Rosenheim, Fraunhofer CCIT is operating multiple roadside sensor boxes, which use 3D-radar and infrared camera sensors to record anonymized traffic data that conforms with data protection regulations. These sensor boxes were originally developed during the Fraunhofer CCIT KonSensData project, and were further developed in TraffIRNet to include 5G modems, which provide transmission bandwidth for both the raw data and the traffic model. With 5G networks, vast quantities of sensor data from boxes across multiple locations can be fused using AI and then transmitted to a 5G base station and a MEC server, at which the data can be aggregated for collective traffic sensing and analyzed using AI models.
Algorithm training and traffic analyzing
The resulting traffic model allows for the movement patterns of all road users within a sensor box's range to be recorded and then for these trajectories to be linked between the ranges of two sensor boxes. This helps car and logistics robot manufacturers as well as vehicle operators to train algorithms for autonomous vehicles.

The real-time data enables players in traffic analysis, infrastructure, local authorities and traffic planning to optimize traffic in many ways, from stopping jams to making it easier to find a parking spot.
Three Fraunhofer institutes combine expertise for collective traffic sensing
Three Fraunhofer institutes are working hand in hand on the TraffIRNet project to operate sensors, fuse data and determine classifications and trajectories.

The Fraunhofer Institute for Transportation and Infrastructure Systems IVI offers expertise in integrating and applying mobile sensors as well as AI-based environment recognition, sensor data fusion and generating traffic models for data transmission.
The researchers from the Fraunhofer Institute for Integrated Circuits IIS operate the 5G Bavaria automotive test bed and bring comprehensive experience of Multi-access Edge Computing, 5G standardization (3GPP) and 5G applications to the table.
The Fraunhofer Institute for Intelligent Analysis and Information Systems IAIS provides the TraffIRNet project with machine learning knowledge as well as AI-based object detection using infrared data and object detection and tracking.
"With TraffIRNet, we are unleashing the potential of the 5G mobile radio standard, getting innovative autonomous driving technologies out on the road and paving the way for the traffic management of the future," explains Michael Fritz, head of central office at Fraunhofer CCIT.