Technology supplier for the entire digital value chain
Three questions for Michael Fritz, Head of Office of the Fraunhofer Cluster of Excellence Cognitive Internet Technologies CCIT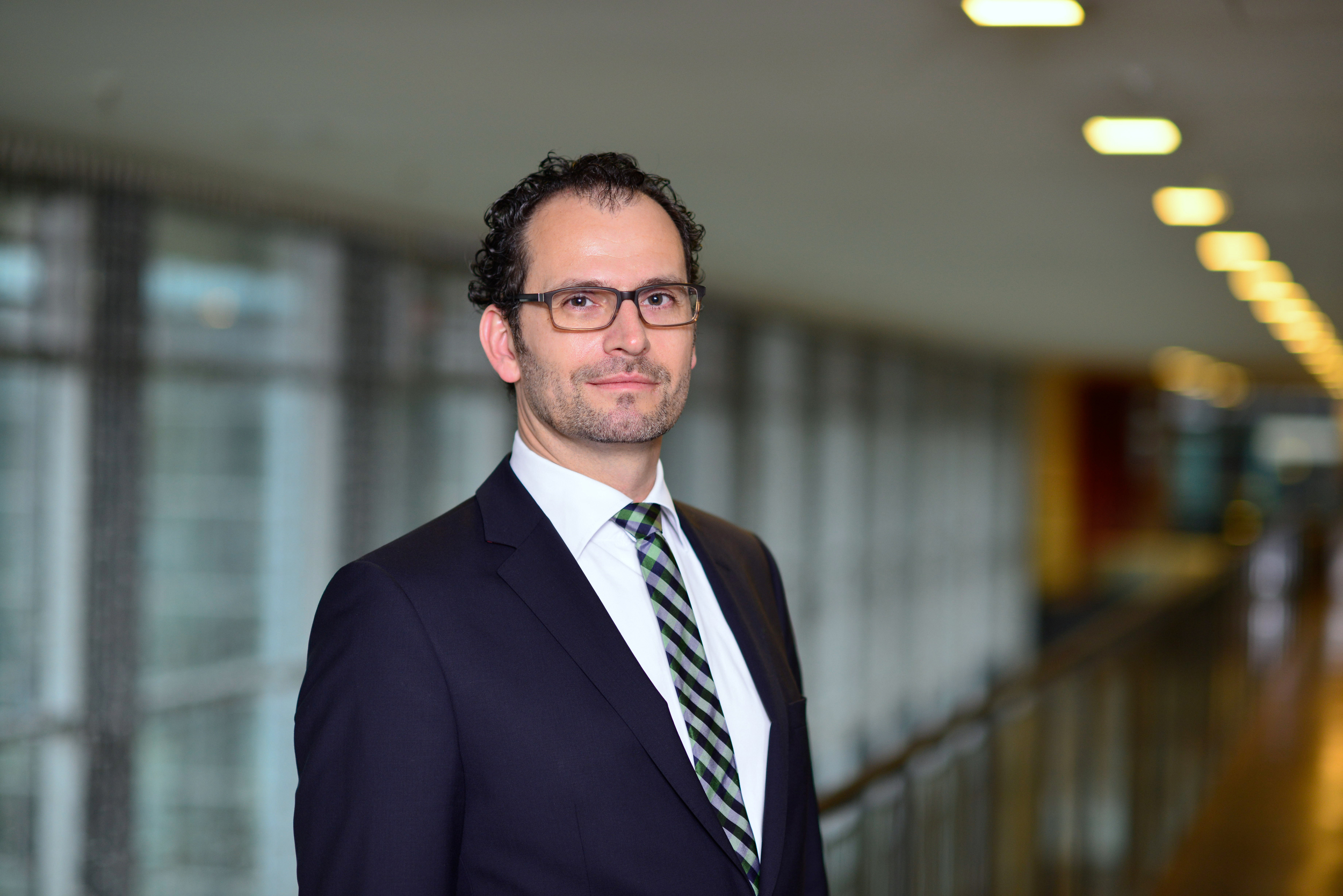 Why are various Fraunhofer institutes working together in the research cluster in the interests of cognitive internet for industry?
Large volumes of data are needed for process and product innovations in the context of digitalization. However, data of this kind can only be deemed "intelligent" if it is possible to acquire new insights from it — for example, by applying machine learning (ML) techniques to it. To do this, a huge amount of data from different stakeholders and a wide range of data sources needs to be collected, collated, shared, analyzed and processed. With the aim of performing this work in a way that is not only secure, but also automated because of the large volume of data, Fraunhofer CCIT is bringing together the latest scientific findings, knowledge and problem-solving expertise along the entire digital value chain. As a neutral technology supplier, it is able to offer an open system for all stakeholders.
How can Fraunhofer CCIT support enterprises?
The cluster combines the pre-competitive research conducted by the Fraunhofer institutes with applied research beyond disciplinary boundaries. We work together to tackle industry-related problems in a targeted manner that is not tied to any specific manufacturer. Partners and customers benefit from solutions that have a proof-of-concept maturity level at the very least, and from knowledge regarding how different technologies can be combined to produce a marketable overall solution.

To achieve this, the experts at Fraunhofer CCIT bring together up-to-date, product-related research results and work alongside enterprises to adapt specific technology know-how to the company's individual application. Intensive interaction with users generates highly specific solutions with clearly defined added value. High-profile examples include the cognitive T-slot, Smart Intersection and smart screw.
How do you think the future of internet technologies will look and what role will Fraunhofer CCIT play in the research and development of these technologies?
Based on our observations, the trends of increased cloud usage and heightened demand for cybersecurity and cognitive solutions such as language assistance systems in industrial environments are set to continue over the coming years. What's more, requirements for end-to-end and open systems, particularly in the context of the cloud, edge to cloud and IoT, are increasingly coming to the fore. Here at the cluster, we are therefore intending to push ahead even further with the topic of the edge-cloud continuum (ECC), which covers complete data value chains — from sensors and edge devices in direct proximity to end users right the way up to central data centers and cloud platforms. The continuum is to be understood as an intelligently distributed solution in which the processing of data is organized in an automated manner so that the objectives set by customers, such as a low carbon footprint, minimal latency, scalable computing power or a high degree of safety, can be implemented in a consistent and traceable way to meet the needs of the application. This is the key for applications with real-time requirements, such as those relating to Industry 4.0, autonomous driving or digital health care.